One Blackpool Board of Directors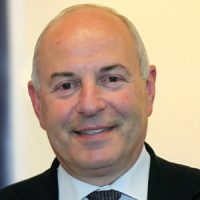 Tony Carr (Social Enterprise Solutions) –  Founder
Tony lives on the Fylde Coast and he started his career in business becoming the Managing Director of a north-west based retail clothing company. He was a former Chair of the Blackpool Major Retailers Consortium and he co-founded The Blackpool Town Centre Forum – a forerunner to the Business Improvement District. His past achievements include: –
Winner of The West Lancashire Evening Gazette /First Leisure 'Business Personality of the year'.
Winner of the 'Civic Trust Award for outstanding achievement'.
A 'lifetime achievement award' from the Blackpool Town Centre Forum.
A 'Catalyst Award' winner from the Royal Society of Arts.
'Enterprise in Society Award' for Long-Service recognition
Tony co-founded and was a non-executive director of Radio Wave 96.5 – a leading independent Blackpool based radio station. Tony is currently the Managing Director of Social Enterprise Solutions (UK) Community Interest Company, a Director of Social Enterprise Network Lancashire (SELNET) and a director of One Blackpool Ltd. He is considered a thought leader and radical thinker in the social enterprise and community development sector.  A former volunteer adviser for the Citizens Advice Bureau, Tony attained membership of the British Association of Counselling and Psychotherapy as an accredited Counsellor in 2005. Tony holds a CMI Diploma for business support with specialism in social enterprise and is also a CMI accredited Management Mentor. He is a Fellow of the Royal Society of Arts, a Fellow of Chartered Management Institute and a Fellow of the Institute of Consultants.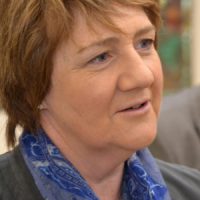 Lynn Saggerson (Blackpool, Wyre & Fylde Volunteer Centre) – Vice Chairperson
Lynn have twelve and a half years knowledge and experience of working within the third sector, having previously working in both the public and private sectors. Her third sector knowledge, experience and skills include project development and delivery, formation of a Company Limited by Guarantee and Registered Charity, organisation and business development, leadership and management.
In her current role as Chief Executive of Volunteer Centre Blackpool, Wyre and Fylde Lynn has overall responsibility for the operational and strategic management of the Volunteer Centre,  leading a team of 18 staff and around 50 volunteers and managing a budget of circa £450k. In addition to being a Director of One Blackpool, Lynn is also a Director of CVS Blackpool, Wyre and Fylde, Fylde Coast Women's Aid and VCS Learning.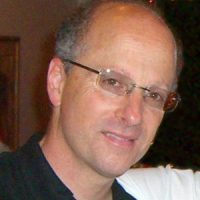 Ed Christiano (DeeperBlue Marketing & Design) – Chairperson
Ed made his start as a film technician on movies and music videos in Hollywood, work that included sound, picture & music editing as well as location sound recording. One highlight was working on Michael Jackson's 'Rock With You' and 'She's Out of My Life' music videos. From there he spent two years as an Art Director and an operations manager for a wall décor and craft kit manufacturer in Sun Valley, California.
Ed's first job in the UK was developing novelty electronic gift products in 1990. After three years he started a design company and built up a team doing work for both public and private sectors. Deeper Blue is a creative and marketing agency specialising in brand building, corporate identity and graphic design. Its primary role is to add tangible value to your business or organisation through imaginative and creative marketing across a diverse range of disciplines. Its services focus on the production of corporate ID, campaign concepts, advertising campaigns, annual reports, direct-mail campaigns, print literature, newsletters and packaging using both digital and traditional media.
Chairman of LancsMUG – A Mac users group since 2011 to present
Chairman of Blackpool BID – 2010 to 2012
Chairman of ICT Cluster Group Blackpool (For Lancaster University/Business Link) – 2006 to 2011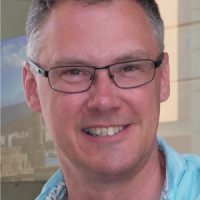 Ian Fogg (Department of Working Pensions) – Director
Ian was born and brought up in Blackpool and works for DWP as a HR professional currently working in the project community. He has undertaken many roles in HR, Finance, Projects and Operations and is a member of the Chartered Institute of Personnel and Development and Chartered Management Institute.  He holds an MBA from Leicester University which he completed in 2005.  
Ian has ben a school governor for 16 years and is a trustee of two charities but it was following his year long secondment from DWP to Business In The Community in 2014/5 that he got involved in working to bring together the public, private and not-for-profit sectors.  This role brought Ian in to contact with many organisations and he is keen to use some of this experience to further develop the work One Blackpool is undertaking.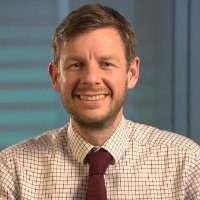 Graham Oatridge (YMCA England) – Business Development Manager
Graham lives on the Fylde Coast and currently works for YMCA England as Business Development Manager with a national remit of growing the delivery capacity of the Federation. He has been in the YMCA movement for over 10 years, previously working for Fylde Coast YMCA where he managed contracts with Primary Care Trusts and national agencies such as Sport England.
Graham has a degree in Sports Science and an ILM qualification in Supporting Social Enterprises. He has vast experience in developing and delivering partnership programmes that pull together differing skills for the common good as well a creating strategies to achieve long term business objectives.